Somerset care group is a not-for-profit care provider operating 27 care homes across the south of England specialising in residential, nursing and dementia.
In 2018, Edison & Day approached Somerset Care regarding the supply of furniture and soft furnishings across the group. The initial meeting made it clear that there were issues with their current supply. After identifying their needs, Edison & Day set out to find a solution to their problem.
The Challenge:
The overriding problem that Somerset Care was experiencing was the lead times for the supply of furniture and soft furnishings. They had appointed no single supplier responsible for the supply and as a result, Somerset Care were juggling multiple contacts with many service levels. There was no real fluidity in the service. Refurbishment of a single bedroom was taking approximately 28 days.
There was also a concern that each of the bedrooms were looking like many of the care homes up and down the country with little setting Somerset Care apart from the competition aesthetically.
The Impact This had:
The negative effects of long lead times and room downtime in the care environment lead to a significant loss of revenue per room. Each week a room was out of commission for refurbishment, they lost a weekly fee that was unrecoverable.
More important to this however, was the disruption to new residents wishing to enter Somerset's care, pressuring both the company, the resident and the resident's families.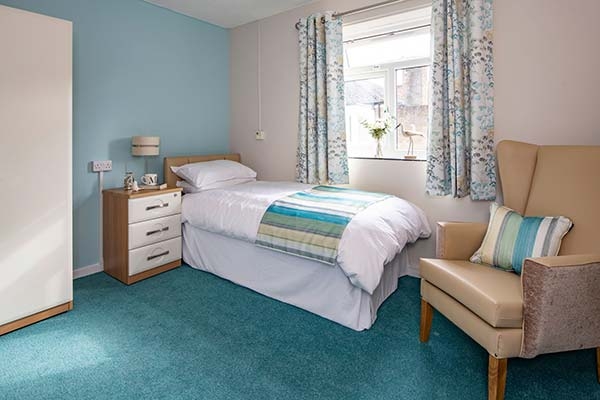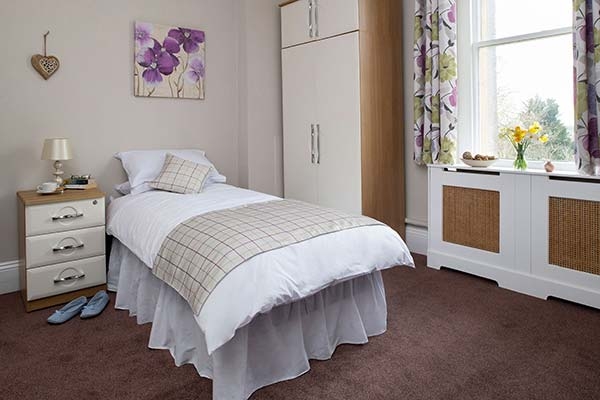 Our Solution:
Edison & Day has been a leader in rolling refurbishments of bedrooms for over a decade. For Somerset Care we wanted to tailor a package for the company, mirroring our Sister company Dayex's fast turnaround service. To help Somerset Care meet their goals we;
Pre designed and formalised their bedroom schemes
Designed, created and supplied bespoke bedroom furniture